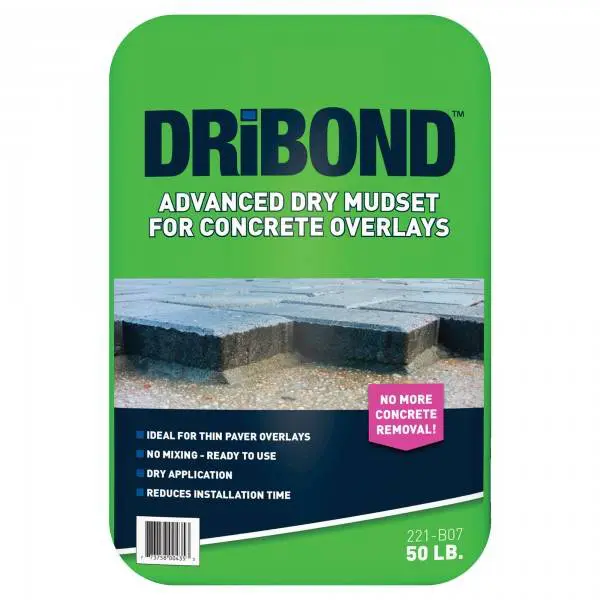 DRiBOND®: A Revolutionary Polymer-Modified Dry Mud‑Set Patented Worldwide
Many Benefits to Installing with DRiBOND!
Open-up a new customer base
Complete more jobs per week and generate more money
No base concrete removal or demolition is needed
No base material or base compaction required
Using a solid concrete foundation, fewer mistakes on jobsite
Simple, fast and easy paver installations
Product made for commercial and residential applications
DRiBOND® is a patented formula specially designed for the overlay of thin pavers (1 in or 30 mm) or natural stone over existing concrete. With DRiBOND®, there is no need to remove the existing concrete substrate, which is a costly and time-consuming process. DRiBOND® is a polymer-modified bonding agent that installs like sand and sets like cement.
Homeowners now have that ability to transform an old concrete driveway, pool deck, or patio into a hardscape masterpiece within one to two days. DRiBOND® makes the installation of pavers possible for a fraction of the cost needed to tear out existing concrete and replace it with a traditional sand-set paver installation.
Concrete removal is costly and time-consuming and can damage sprinkler systems, underground utilities, and other infrastructure. With DRiBOND®, thin pavers can now be installed directly over cracked, unsightly concrete driveways or other surfaces, transforming them into hardscape masterpieces.
The DRiBOND® system also inhibits the growth of grass and mold and eliminates the need for long-term maintenance and repairs. Millions of square feet of thin pavers have been installed utilizing the DRiBOND® technology.
Installs Like Sand, Sets Like Cement
Every decade or so, a miracle product comes along that disrupts and changes an industry forever. DRiBOND® is that disruptive technology, and we look forward to telling you more about it.
*Based on Sound Substrate and Proper Installation
*Note: For installations in freeze-thaw regions, please contact DRiBOND Concrete Overlay Solutions LLC to discuss and determine if this product is right for you.
After the installation is complete, allow 24 to 48 hours for the DriBond® dry mud-set to cure and gain strength before allowing vehicular traffic on the installation. There is no downtime for pedestrian use.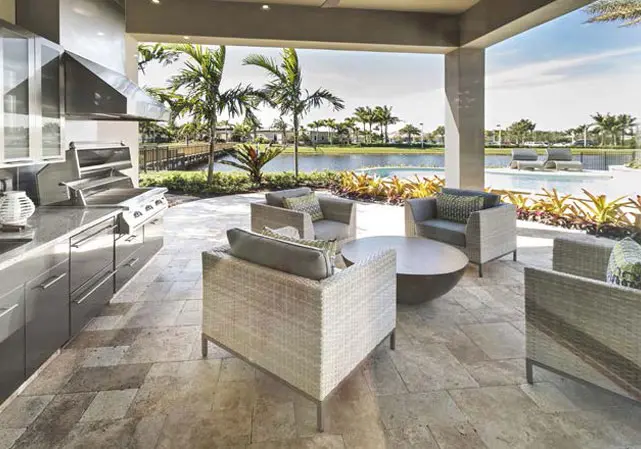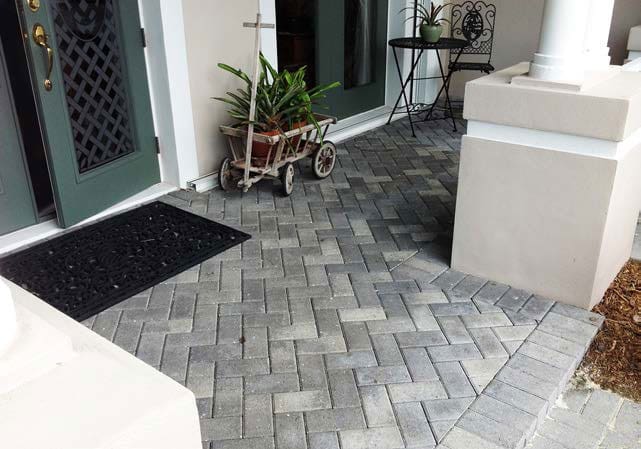 One 50-pound bag will cover 30 to 35 sq ft at a depth of 3/8".
Project Estimator: Approximate With 3/8-inch DriBond® thickness and 9-inch Borders
| | |
| --- | --- |
| 100 Sq Ft | 4 |
| 500 Sq Ft | 17 |
| 1,000 Sq Ft | 34 |
| 1,500 Sq Ft | 51 |
| 2,000 Sq Ft | 68 |
DriBond® is not recommended for the following:
Ideally, store the bags indoors and away from water and moisture. Unopened bags may be stored outside if they are still on the pallet, covered and protected by the original packaging.
The shelf life is from 18 to 24 months when stored inside its original, unopened packaging at a temperature ranging from 50°F to 85°F.